Modules > Amazon > Configure > Categories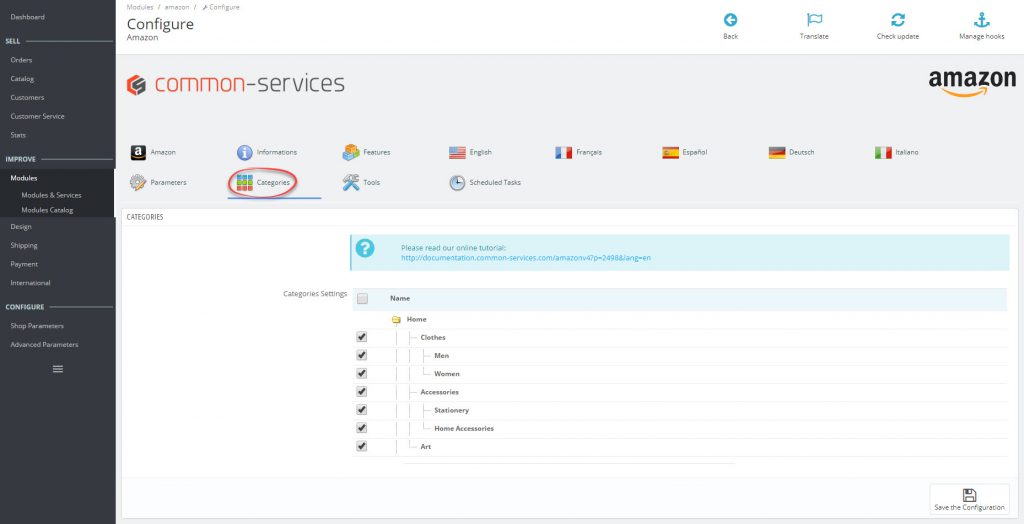 The products contained in the selected categories will be eligible.
The module will apply logging on eligible products of the selected categories, briefly, the products to be modified, added, deleted, will result in being sent to Amazon.
If you make changes to categories, we recommend you have your offers sent before or to delete the queue.
The checkbox in the left column header allows to select or uncheck all categories. Also by default, at installation time, all categories are selected.