Belgium platform has its own configuration. To activate the Belgium marketplace, ensure that all of the following settings are included.
Turn on Amazon for BE platform
You will activate BE option in the features tab

Ensure that the Belgium package is imported.
Add them by going to Localization > Languages ​​> IMPORT LOCALIZATION PACK for Belgium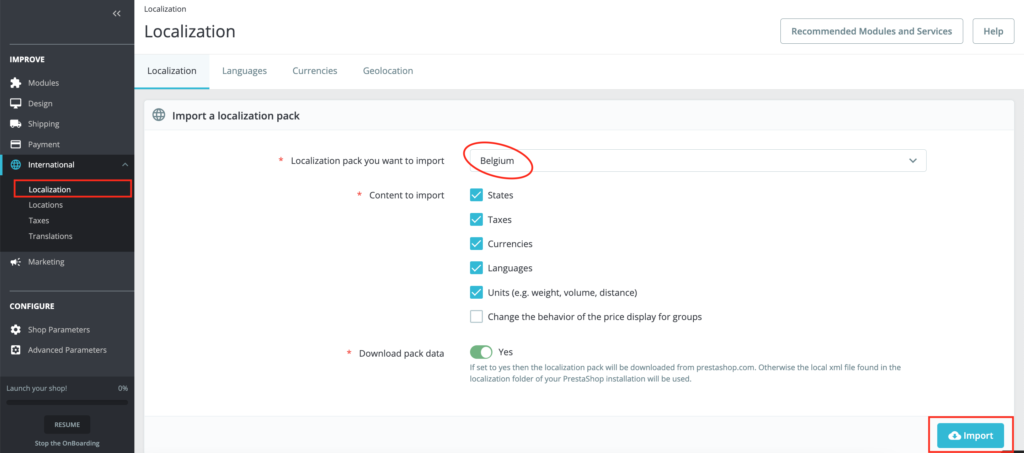 Finally, Belgium > Amazon – BE active setting
In the Belgium tab, enable the marketplace and configure the other settings.