Common-Services Support for Amazon Marketplace module for PrestaShop
In any case before contacting support you should have read the documentation, and know that it is as frustrating for the support that the customer did not read the documentation than it is the case for the customer to be told to read the documentation!
As the module exists since 2011, most of the problems are known and are listed in the frequent issues category or in our internal knowledge base. Because of this support is offered only by email.
Email for support: support.amazon@common-services.com
Please include with your support request:
The module version

The PrestaShop version

Your PrestaShop Add-ons Order ID
1.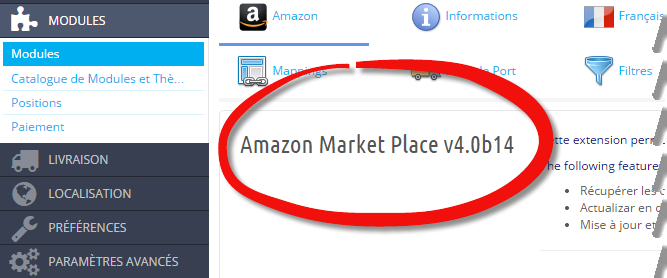 2.

3.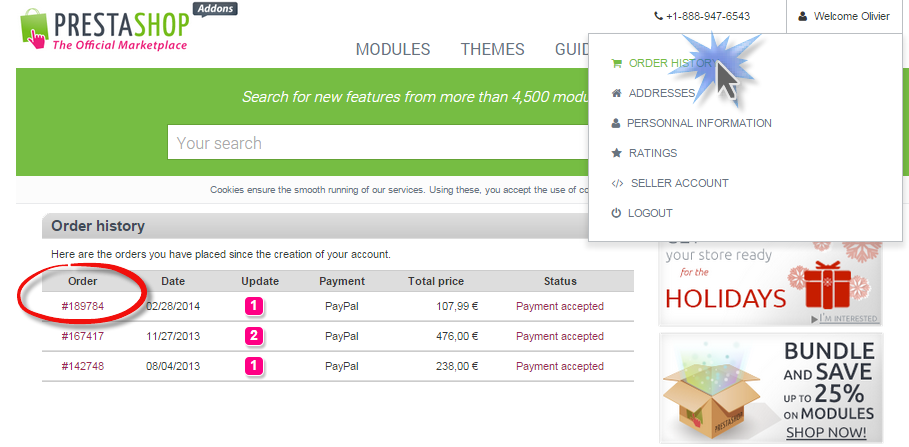 Send us anything that might be useful to help you, logs, error messages, screenshots and especially if the support request concerns the feed, the XML and the Report.
The quality of support depends on the quality of questions and information provided, as the more accurate and detailed is the information the more support will be able to respond effectively.
Support is available Monday to Friday during office hours and responses are made within 24 hours.
Do not request again for support, then you would be responsible for any delay caused, you are collectively responsible for any delay caused by abuse and additional requests.
If you do not receive a reply within 24 hours, it is possible that your message has been redirected to the SPAM folder, email us using a reliable email address, such as your ISP one.
Support is free, based on fair-usage, do not abuse of it. If necessary we reserve the right to downgrade your profile to a lower priority, the quality of your support would be downgraded.
Thank you for your understanding